Are you an adventure seeker who loves to ride motorcycles or cycles and capture the moments of your journey? Then, you must have faced the challenge of capturing stable and smooth videos while riding. Here comes the solution, an action camera holder designed specifically for Indian motorcycles and cycles by Motowolf India.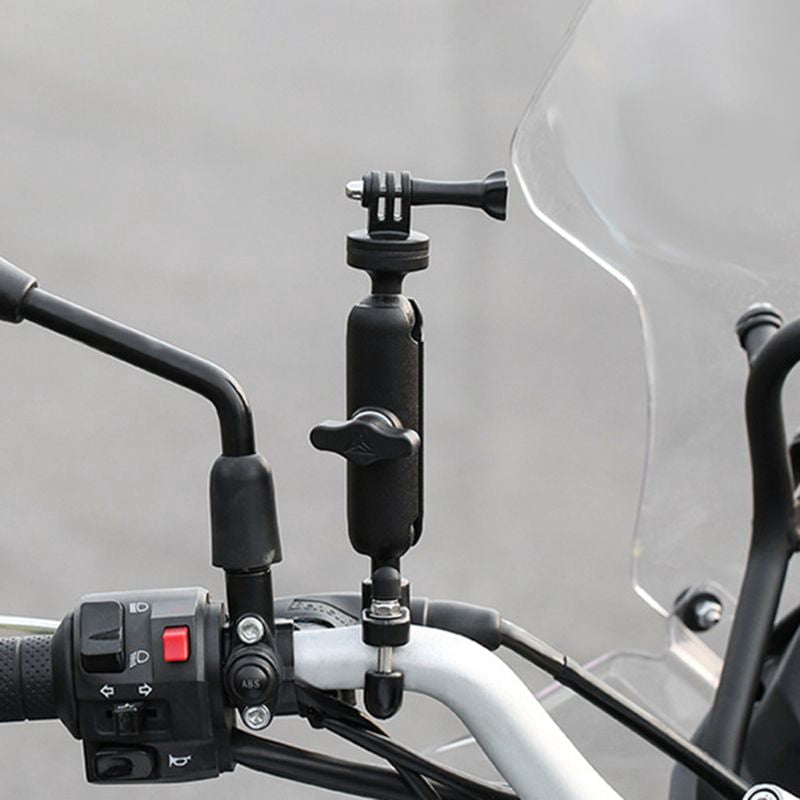 Motowolf India is a well-known brand that provides innovative solutions for motorcycle accessories in India. Their action camera holder is a perfect fit for all kinds of motorcycles and cycles. The holder is made of high-quality materials, which makes it durable and sturdy enough to withstand harsh weather conditions and bumpy rides.
One of the key features of this holder is its flexibility. It can rotate 360 degrees, providing a wide-angle view for capturing your entire journey. The holder can be easily mounted on the handlebars of your motorcycle or cycle, which ensures a stable and secure position for your camera.
Another feature that sets the Motowolf India action camera holder apart from its competitors is its compatibility. It is compatible with a wide range of action cameras, including GoPro and SJCAM. So, you don't have to worry about the compatibility of your camera before purchasing this holder.
In addition to its functionality, the holder is also aesthetically pleasing. It has a sleek and stylish design that complements the overall look of your motorcycle or cycle. The black color of the holder blends well with any color of the vehicle, giving it a seamless appearance.
The installation process of the holder is easy and hassle-free. It comes with all the necessary screws and nuts required for the installation. You don't need any additional tools to install the holder on your motorcycle or cycle.
In conclusion, if you are looking for a high-quality and durable action camera holder for your Indian motorcycle or cycle, the Motowolf India action camera holder is an ideal choice. Its flexible, compatible, and aesthetically pleasing design makes it a must-have accessory for all adventure seekers. So, go ahead and capture your journey with ease and stability.
Conclusion:
The Motowolf Action Cam Holder is a great accessory for any motorcycle rider who wants to capture their riding experiences on camera. With its versatile mounting options, easy installation, and adjustable angle, the Motowolf Action Cam Holder makes it easy to mount your camera and get the perfect shot. Remember to always prioritize safety while riding, and to check the mount and camera before each ride to ensure that they are securely in place. Happy filming!
"How to Mount an Action Camera on a Motorcycle using the Motowolf Action Cam Holder: A Step-by-Step Guide for Safe and Easy Installation"